Belles' Bells
bikesafeboston: There are lots of great reasons to outfit your bike with a bell, but here's one you may not expect. Read More Wow, I had no idea. We generally ring our bells when passing pedestrians out of courtesy anyway, but it's good to know this is actually a law on the books. Though, I'm realizing more and more that people don't generally know what to do when they...
Rush Hour Race update
bikesafeboston: I won! It was my first race ever, and I came in first.  I'm batting 1,000. Maybe it's time to retire, while I'm still on top. Read More Yesterday's Rush Hour Race through Somerville and Cambridge pitted bike against car against the T in a race from Davis to Kendall… and the cyclist won (while obeying all traffic laws)!  Congrats to bikesafeboston!
3 days to the CycloFemme Ride, woot!
We are so looking forward to the Boston CycloFemme Ride this Sunday!  When we started Boston Bicycle Belles, it was really just a way to have supportive friends to ride with—for some of us, it had been many years since we'd been on a bike, and the first time we'd tried to ride in an urban setting.  Since starting the group, our confidence and our numbers have grown, but the focus around fun,...
Boston CycloFemme Ride - Route map/info
Come Ride with Us! As part of the global CycloFemme women's ride on May 13th, 2012, Boston Bicycle Belles is organizing a local ride in Boston. Join us, and bring your friends! The ride will highlight the lovely bike paths and parks in and around Boston, and will include stops for a picnic lunch and water breaks. Please bring lunch, snacks, and water (there will be water fountains along...
"…bike helmets reduce the severity of head injuries but not the frequency..."
– A great round up of statistics and evidence about helmet use and bike safety on Steve Miller's blog: http://blog.livablestreets.info/?p=561
3 tags
Belles update! April 24, 2012
Hello fabulous belles of Boston who bicycle- Just a reminder about our ride and picnic this Sunday on Memorial Drive… weather calls for a slight chance of rain at the moment, but for now we'll plan to ride (and will let you know as it gets closer to Sunday if we'll reschedule). RSVP and invite your friends (https://www.facebook.com/events/304500932952228/). Hubway has bikes...
1st ride of the season: Sunday, April 1st
Our first ride of the year is coming up a week from Sunday, and we are super excited because our modest little Facebook group has grown rapidly in the last few months!  Looking forward to another great year of leisurely rides around Boston, picnics, and maybe a bike pub crawl (or two, or four).  New ladies are ALWAYS welcome. Email or tweet at us to join. Or just RSVP directly on the Facebook...
3 tags
Let's do this! →
One of my favorite people covers one of my... →
abigailgardner: Bill Cunningham's take on the (NYC) Tweed Ride Love, love, love. 
Velo Vogue's Top 10 Reasons I Ride a Bike →
3 tags
The Numbers: Is Bike Commuting Catching On?... →
Look at Boston with a whopping 110% increase in the last decade.  New York's meager numbers (20%) are surprising given Bloomberg's push for bike infrastructure. Maybe the numbers will look even better in the next ten years?
3 tags
1 tag
2 tags
Where should the bikes go?
Hubway, the new bike rental company that's coming to Boston this month is soliciting input about where to put the first rental stations. (via Universal Hub) Vote here. My pick: Harvard, Central, Charles/MGH Station (near the Esplanade), Park Street Station, and Mass Ave bridge (Esplanade side). After I clicked submit I realized Eastie could really use one near Maverick Square. Every time...
2 tags
2 tags
Ride to Walden Pond →
The lovely folks over at Commonwealth Commonwheels Bike Co-Op are hosting a ride to Walden Pond this Sunday, which I am super excited about for a few reasons: A) Even though I've been in Boston for 5 years now, I've never been to Walden Pond, and B) It's always nice to meet other riders.  From the event page on their website: "We're kicking off our July Sunday Ride...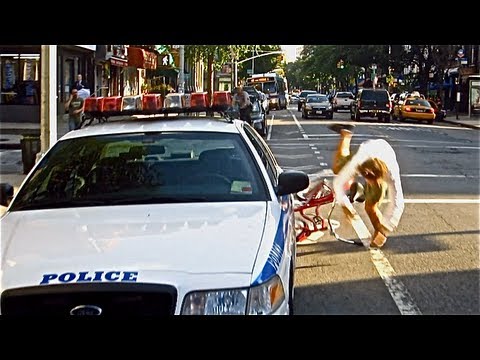 tumblrbot asked: WHAT IS YOUR FAVORITE INANIMATE OBJECT?
5 tags
1 tag
We've moved...
…and now we can have contributors!  I'll keep the old blog active with the new name of bostonbicyclebelles1.tumblr.com, so that we can have an archive of our old posts.  Learning how to do this thing that right way has taken a few false starts.  But I think we're rolling now.